EXTERIOR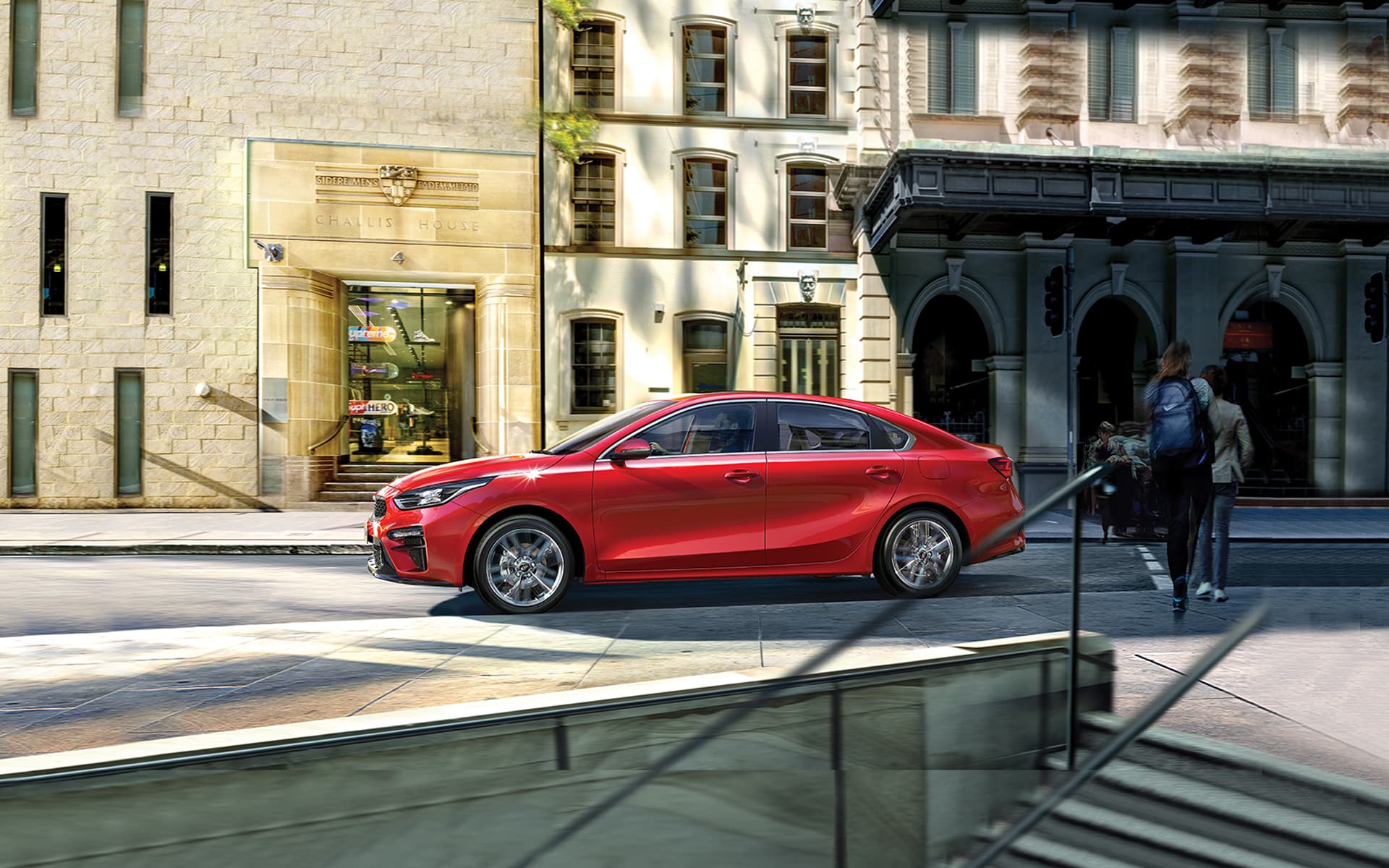 A perfect balance fun and function
The enticing silhouette of the Cerato extends from its long hood, under which its power is generated, to the spacious cabin, where there is ample legroom and headroom thanks to the gentle sweep of the roofline. Every day, you will find new possibilities to explore in a sedan that is built to go beyond.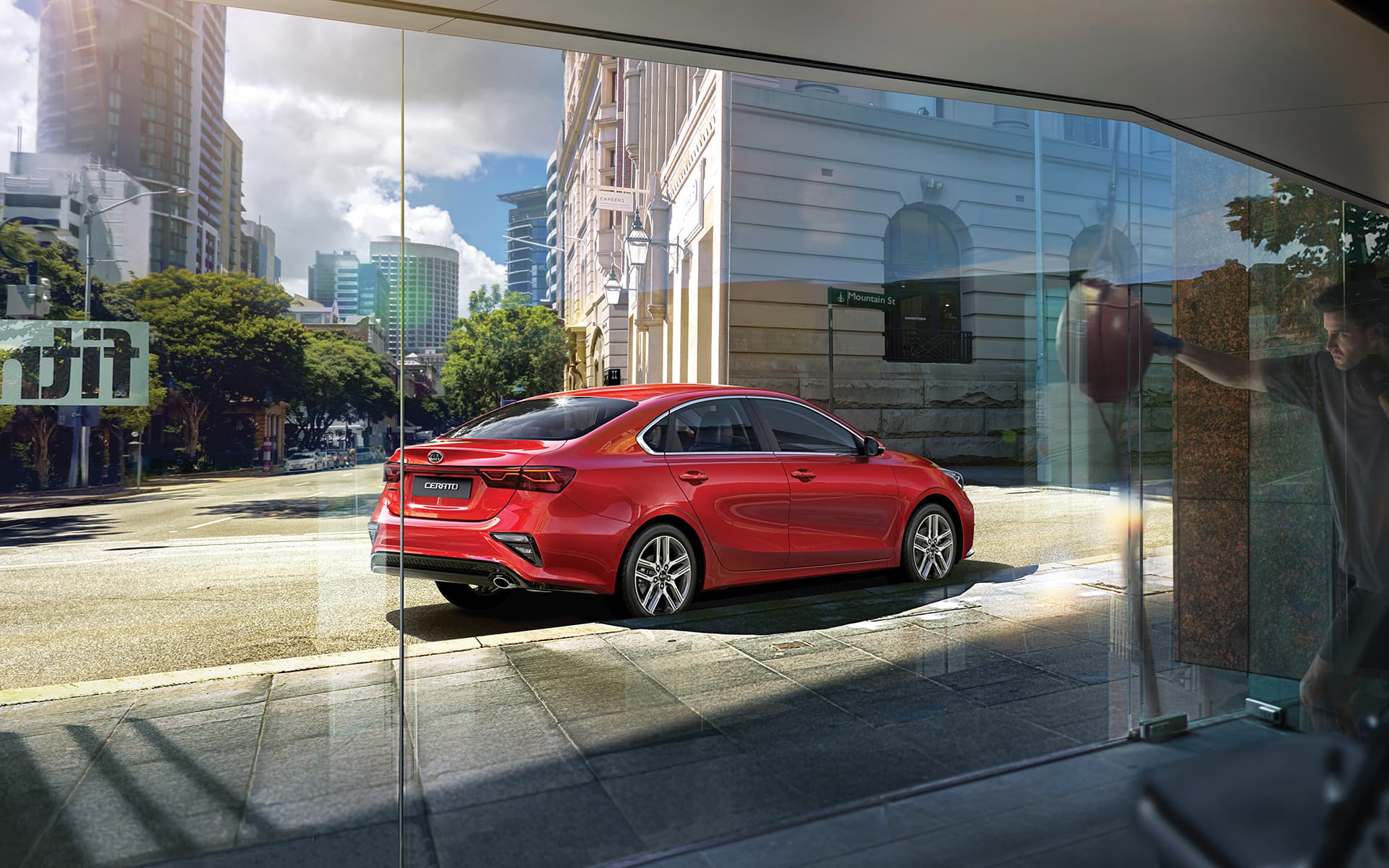 Built for motion stunning at rest
The Cerato has the best of both worlds—a sporty character grounded in a nimble suspension and responsive drivetrain, coupled with the allure of a spacious, welcoming interior. Aerodynamic contours draw the eye from front to back, while its daring stance signals that it's up for anything.
INTERIOR
Modern simplicity practical luxury
Simplicity is the key to the luxuriousness of the Cerato dashboard. The look is clean throughout, with driver information appearing sparingly on the instrument cluster and floating center monitor. Metallic trim gives a sporty yet sophisticated touch, while sleek lines connect the turbine-inspired air vents at either side.
PERFORMANCE
Daily performance powered by ingenuity

Enjoy spirited and responsive performance with the lively 1.6-liter gasoline engine, the more powerful 2.0-liter gasoline engine or the efficient 1.6-liter diesel engine. Gasoline engines feature Dual Continuously Variable Valve Timing (D-CVVT) and electronic fuel injection
SAFETY
Phenomenal rigidity with smarter materials
The Cerato boasts substantial torsional rigidity thanks to strategic application of hot-stamped steel and Advanced High-Strength Steel. The body resists twisting forces, so jolts are absorbed with precision. In the event of a collision, impact forces are managed in ways that better protect the occupant space.
HIGHLIGHTS
Small touches that add up

The appeal of the Cerato goes far beyond just style and comfort. Everywhere you look, you'll notice details that are mindful of real-life situations. From the ease of getting in and out of the vehicle to the ergonomic controls at your fingertips, the Cerato helps you enjoy modern life to the fullest.