EXTERIOR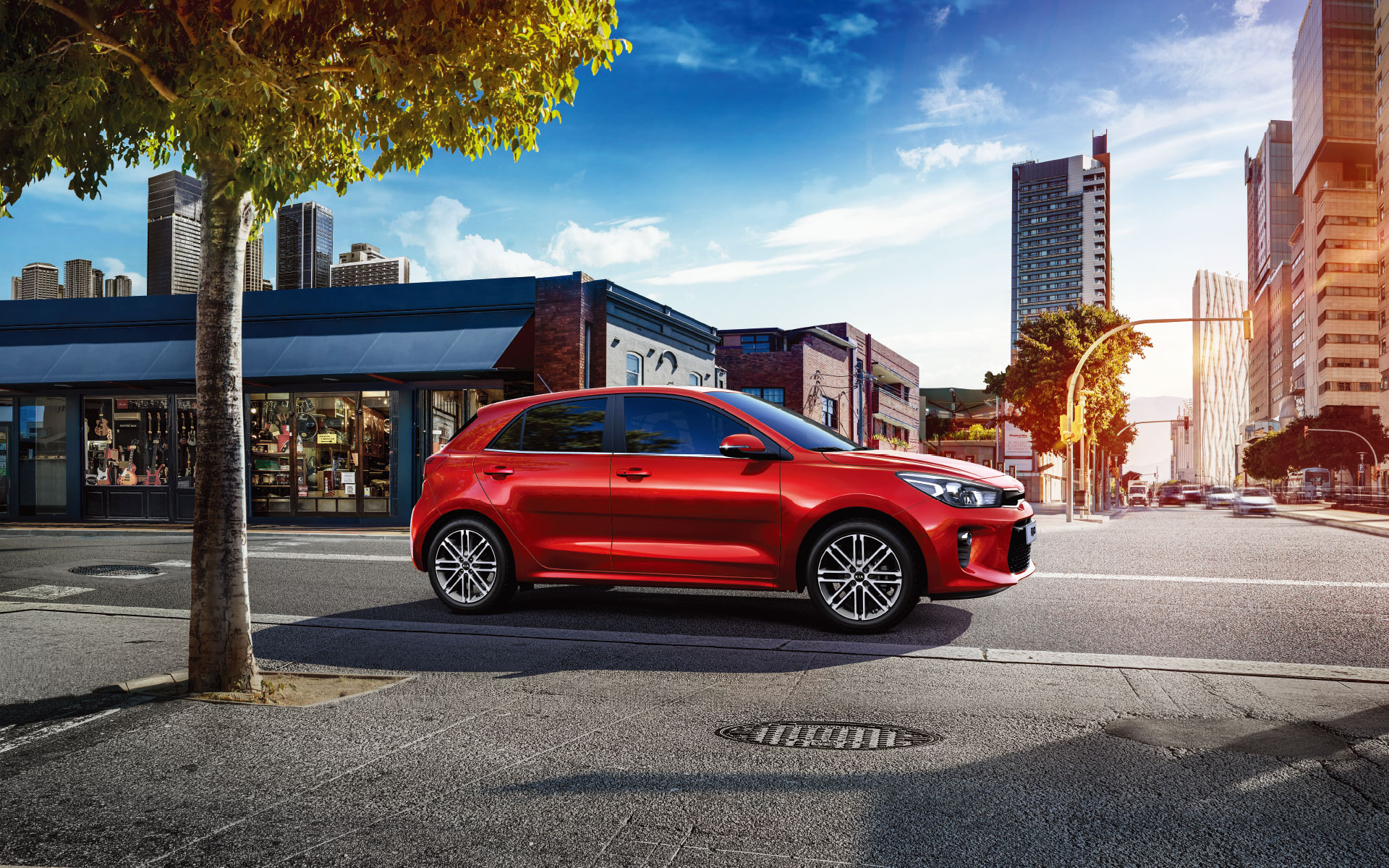 Bigger, bolder and poised for adventure
Get ready for excitement. With a new look, more interior space, and bracing performance, the all-new Kia Rio has charm that deepens when you get behind the wheel. It's more than a city car. It's a city-to-city car.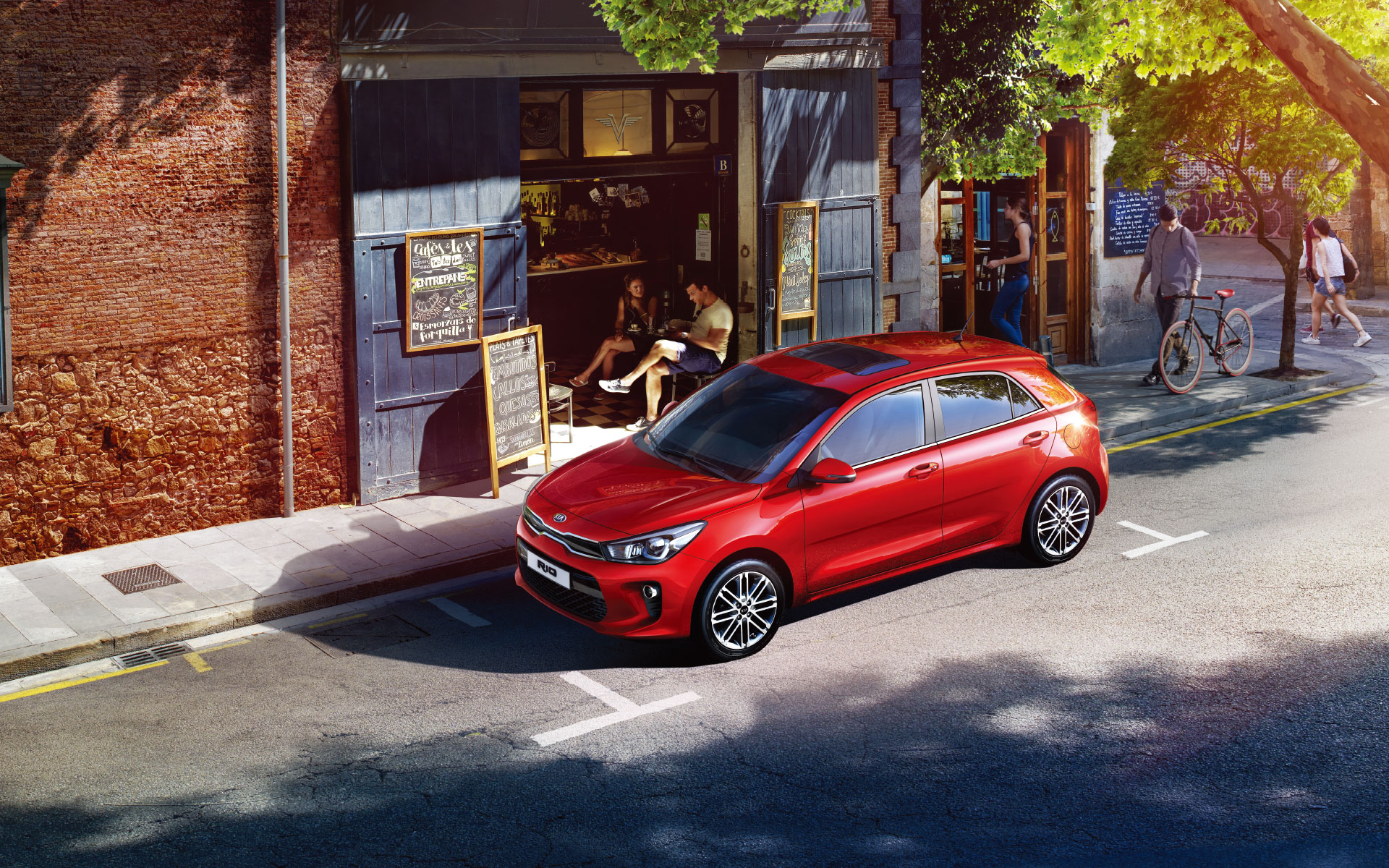 Face the day with confidence
The all-new Rio is more than just the attractive new car on your street. With comfortable seats, surprising versatility, it's with you for the long haul.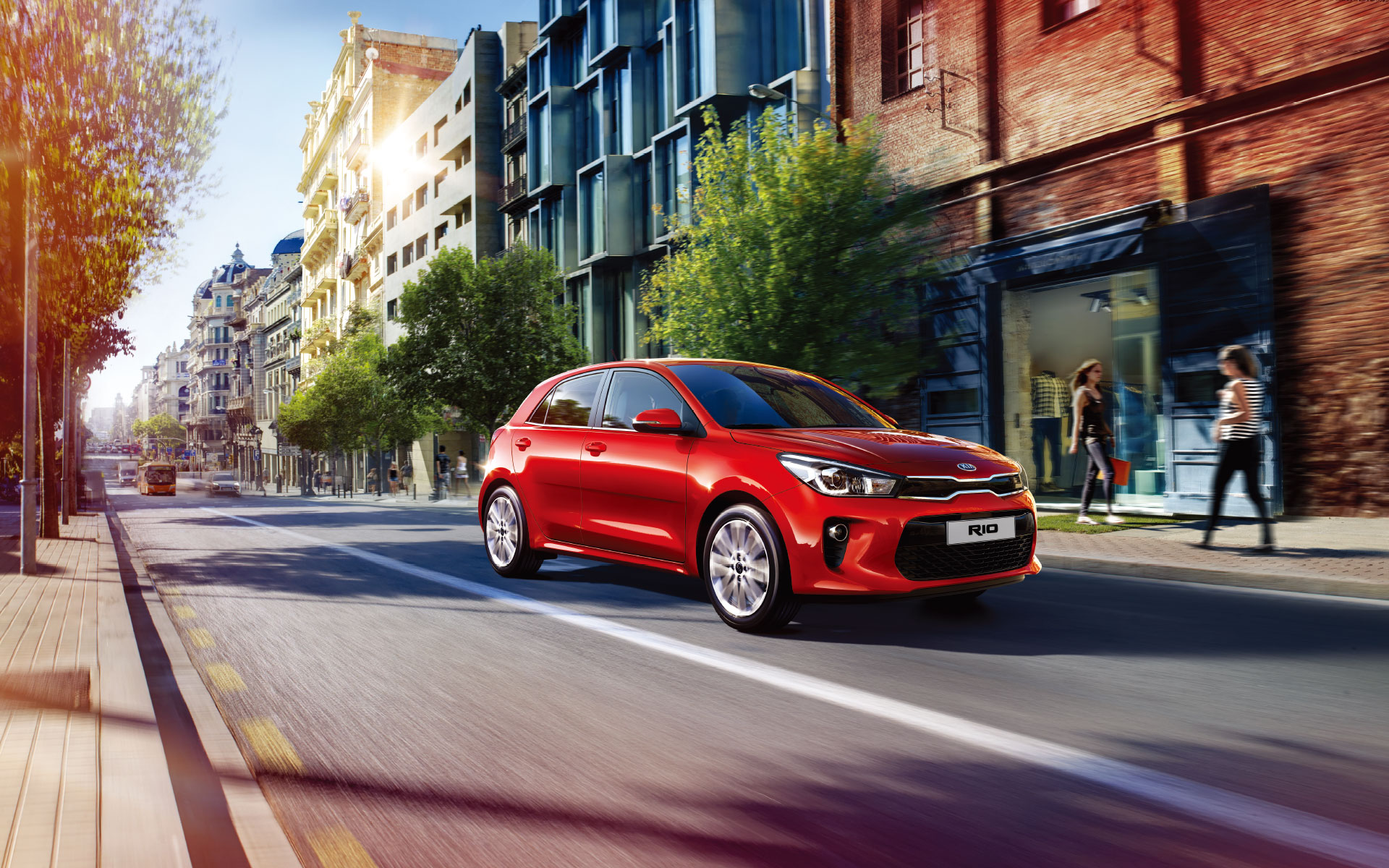 Provocative at rest. Tantalizing in motion
Attractive new aerodynamic contours are just part of what makes the all-new Kia Rio so striking. Its smooth ride, agile handling and invigorating performance help bring the excitement to life.

INTERIOR
See the road from a position of heightened
PERFORMANCE
The power to pull ahead of the pack

SAFETY
A single-minded obsession with everything that could go wrong
We believe that a car has one paramount duty to protect the people inside it and around it. The all-new Rio features intelligent active safety technologies and substantial passive safety enhancements for your peace of mind.
HIGHLIGHTS
It helps you stay informed, aware, and totally focused

Technology has transformed daily life. But the devices and services we depend on have their time and place. The all-new Rio offers a simple presentation of the information you need to see as you focus on your driving.